Gorgias
is a free SKU generator. Still, the simple principles are that the first letters or combination of a word generates the code. For example, White stands for WH, shirt for SHI and size stays the same M, 8, 10.
On Shoperb eCommerce platform under "Product Information" you can add SKU number here: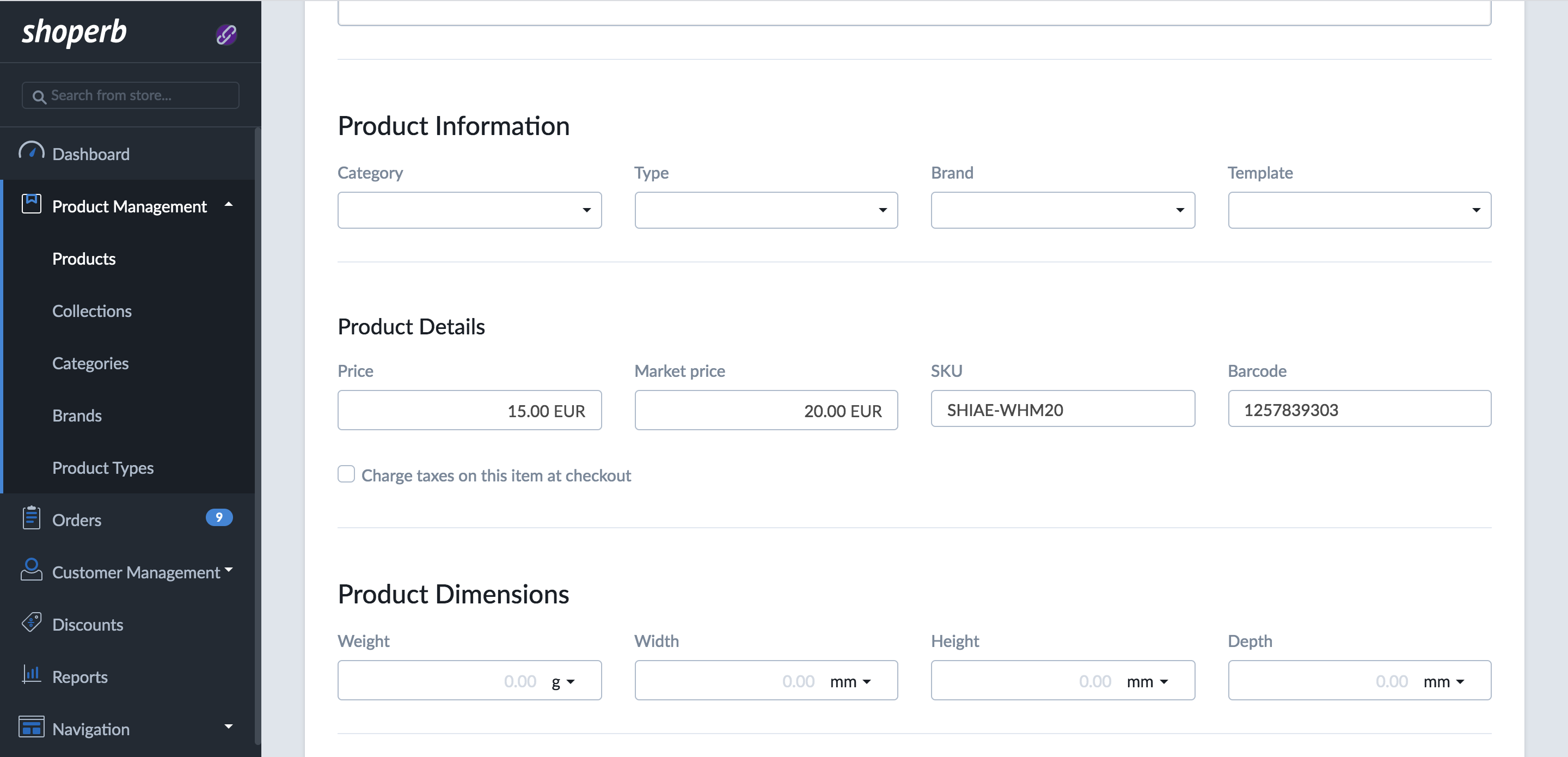 There are lots of ways how to make SKU work for your business. Don't let it slip away and start entering these numbers now into Shoperb to keep track on your inventory.