One of the modern store imperative questions is whether they should own an eCommerce store. Definitely, yes! You might have physical store successfully working for years or perhaps even growing vast net, but eCommerce store will only rise the traffic of people exposed to your product. Considering that people tend to use internet more in their everyday lives, eCommerce has become a global way to sell products locally as well as worldwide.
Hence, owning an online store drastically increases sales percentage and moreover attracts more customers, therefore plenty of stores choose to build an online store to sell their goods.

1. Convenient, cheaper and easier building of an online store than ever before

Years ago, only the biggest and most successful shops could afford to build an online store, considering that development and maintenance was super expensive. Although today you could still fetch for expensive website building from a scratch, thanks to modern technologies and eCommerce platform tools, for small monthly payments it became possible to set up an online store on your own, without any technical knowledge and also not worrying about the future maintenance and updates of the web page.
2. Reach customers globally

The effects of technological change on the global economic structure are creating immense transformations in the way companies and nations organize production, trade goods, invest capital, and develop new products and processes. People do not fear to buy goods online from foreign stores because of that social evolution. Therefore online presence can expand the business on a global scale.

3. Simple shipping options

You don't need to rush to the post office yourself to ship one hundred and one items that have been bought from your store. There are several other and simpler ways to ship your products to the customers. Some of those logistical solutions offered on the market include picking up the goods from your warehouse and then sending them to your customer directly. Delivering goods to the customer allows them to choose the most suitable shipping method and time to receive the order. Offering the right shipping options to your customers at the right times plays a critical role in reducing cart abandonment and increasing revenue. Managing your shipping options by product size and destination allows you to delight customers with cheapest shipping and keep costs in check.
On the side, while customer may try to find time for visiting physical shop, likely he is going to find similar item in the other store or lose the desire of a product he wanted before.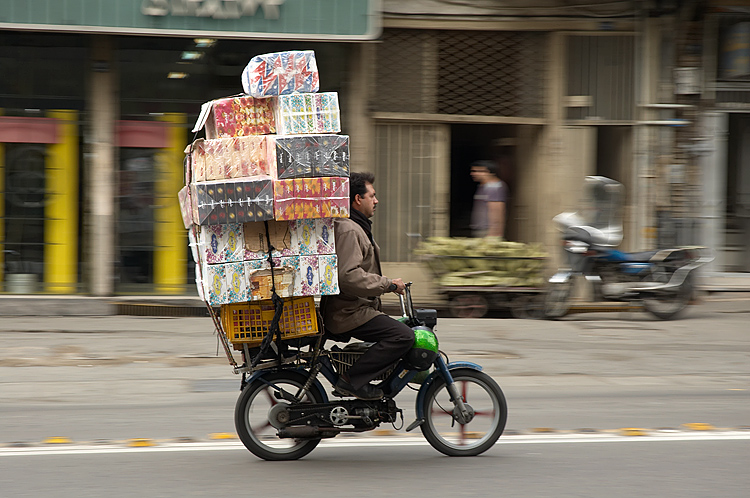 4. Easy ways to manage products

Whilst goods in physical store need to be placed out on regular basis, it's incredibly easy to manage and add products to an online store. With couple of clicks you can easily change the amount of products, remove items from the store or make discounts. If product has run out of stock there is no need to think about replacing the empty space with another item. Out of stock products are removed from the store automatically and available product will replace the missing field.


5. Cheap maintenance

As mentioned earlier, everyone can afford to open an online store due to the small investment it takes these days. When choosing an eCommerce platform the store is up and running for a small monthly fee as long as the owner decides to keep it opened. There is no risk that the website runs into error and worse case scenario goes down completely. After all the effort companies put into designing a site that will convert traffic into sales, it's of utmost importance to ensure the site is up and running all of the time. Furthermore, without using eCommerce platform benefits, one would most likely have to hire the same developer who built the online store in the first place, because this individual already knows how the site works. Hiring a specialist means further spending on something that should have worked in the first place therefore it makes more sense to use eCommerce platforms that have a dedicated team working behind the scenes all the time. Ecommerce platforms are an unsurpassed leaders in this regard.

6. Convenience

Everything you need in order to run your online store as a charm - management of the site, accounting, billing, customer support etc is available at all times on administration pages of eCommerce platforms. A couple of clicks away you can immediately see the revenue of particular period, the amount of products in stock, manage your customers in order to keep them up-to-date with news, offers and much more. All of this would take much more time and effort in the physical store.

By creating valuable eCommerce website, reaching the audience that never had the slightest idea of the existence of your physical store or products you offer, might significantly increase. Most times, everything we discover and learn comes from either the suggestions of our friends and relatives or the internet, so I would not wait a moment to start my online store today.